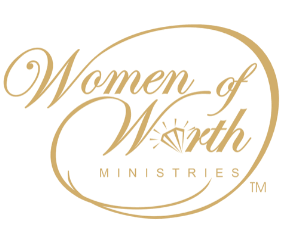 Women of Worth Ministries
All About H.E.R
Our Women of Worth community is for H. E. R. Our objective is to assist you in your journey to becoming: 
Healed from unresolved hurt and pain of the past, to recognize and accept your worth in Christ.
Equipped to effectively minister to others.
Released to positively impact the world.
Are you finally ready to walk out of past pain and turn the pages on emotional baggage? Women of Worth can help you embrace freedom, and partner you with God, to reach your highest potential.
Discover all that the Lord meant you to be, and do.
Through weekly video teachings, webinars, and option to join me for private and group coaching, you will be encouraged in your emotional and spiritual growth.
Women of Worth are Women:
Of Warfare (Ephesians 6:10-18)
Of Witness (1 John 1:1-4)
Of Wealth (2 Corinthians 9: 10-11)
Of their Word (James 5:12)
With Winning Attitudes (Galatians 5:22-23
Of Works and Wonders (Mark 16:16-18)
With a Holy Walk (Ephesians 5:1-21)
Of Wisdom (Proverbs 31:26)
Who are Willing Servants (Mark 10:43)
Of Worship (Revelation 4:11
Who are Whole Women (3 John 2)
Of the Word (Acts 17:11)