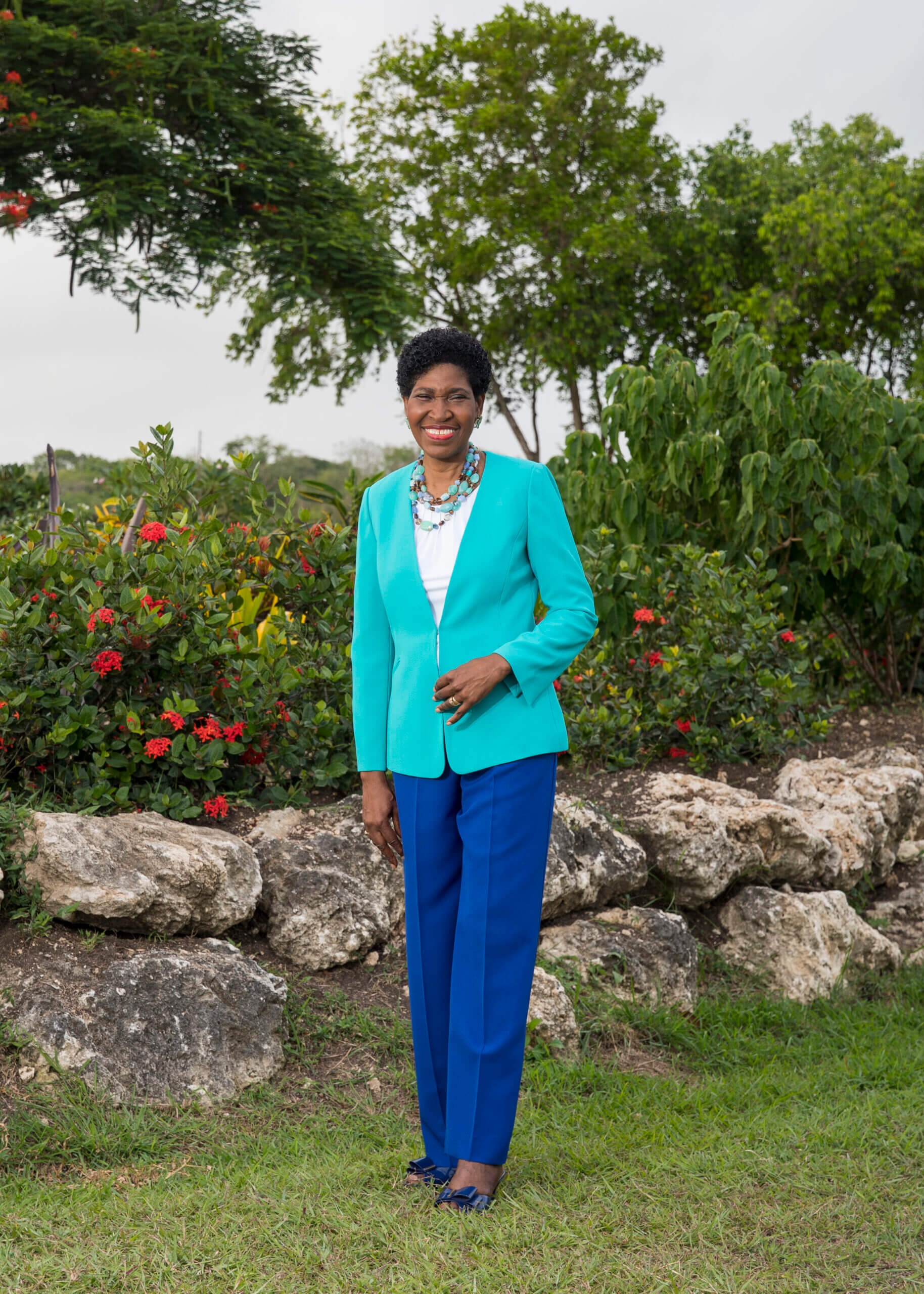 Do you know your personal growth is not just significant for you and those around you, but it holds importance for the entire world.

Embracing your potential and fulfilling your purpose is crucial, because God specifically created you for it.

However, being trapped in your past with regret, shame, guilt, low self-worth, limiting beliefs, or self-defeating thoughts, will hinder your effectiveness in achieving those goals.

I am convinced that you  are one of those women who are motivated and eager to learn how to move from pain and regret into living your God-given destiny of freedom and fulfillment!
Hi, I'm Dr. Linda P. Jones
I'm a wife, mother, itinerant minister, prolific writer and author, transformational coach and the founder of Linda P. Jones Ministries, Women of Worth Ministries as well as the Women of Worth Mentorship Academy – WOWMA. 
I have ministered in several countries, including St. Maarten, St. Kitts, Trinidad, Antigua and Guyana and have hosted several women's conferences, workshops, and online seminars with participants from around the world.
But I am also a "Soul Survivor" and overcomer of a painful past including abuse, traumatic childhood experiences and several heartbreaking life circumstances.
I understand what it's like to be where you are right now and I know from experience what's possible and waiting for you on the other side. I am so passionate that women, like you walk in healing in every dimension of your life. My desire is for you to also be equipped in the Word and with the confidence and renewed sense of self-worth necessary to fulfill the call of God on your life, expand the Kingdom of God in the earth, and glorify Jesus Christ.
If you are ready to take Jesus up on His invitation to have the abundant life (John 10:10) – to walk in freedom, in purpose and to fulfil His call on your life, I can help you.
I have designed a series of courses with teachings that were birth out of my personal journey with the Lord, starting from moments of pain all the way to triumph. These courses are intended to lead you towards a victorious life of fulfillment as well!
THE WOMEN OF WORTH MENTORSHIP ACADEMY - WOWMA
H.E.R.S. PROGRAM

The Women of Worth Mentorship Academy (WOWMA) is a Faith-Based Program designed to help you overcome feelings of despair and unworthiness to confidently live out your God-given destiny.
The H.E.R.S. Framework was developed specifically for women like YOU – to help you let go of the past once and for all, and to take the next steps towards fulfilling the goals and dreams in your heart.
If this is for you, I want to mentor you to becoming fully H.E.R.S.:
H – Healed
E – Equipped and
R – Restored to
S – Serve
Through this Biblically-proven framework you will be able to take Scripture and engage with it in a way that's simple but profound. You will see the ease in which the scriptures will come alive and can be applied to your daily life in practical ways in real time.
In fact, engaging with the material, partnering with the Lord, and applying it to your life is exactly what will position you to experience the transformation you have been looking for, and gain the confidence to begin to release your gifts to serve others!
ARE YOU READY TO BE MENTORED INTO A LIFE OF VICTORY AND FULFILLMENT?
Here's How You'll Get There
Through H.E.R.S. framework… 
Each module will build on the previous one and the framework is set out in such a way as to enable you to hear God's voice and discern with greater clarity what you need to do next to discover and fulfill the next phase of your life's purpose.
"For I will restore health to you and heal you of your wounds,' says the LORD, 'because they called you an outcast saying: "This is Zion; No one seeks her." – Jeremiah 30:17

It is time to say goodbye to the burden of failure and guilt you feel when you think of your past!  The lessons in this module have been thoughtfully designed to inspire you to partner with the Lord in releasing and overcoming the lingering memories of past wounds and mistakes… By doing so, you can finally experience the freedom and wholeness you've longed for and which God desires for you.
"All Scripture is given by inspiration of God, and is profitable for doctrine, for reproof, for connection, for instruction in righteousness, that the man of God may be complete, thoroughly equipped for every good work." – 1 Timothy 3:16-17
If you've struggled with understanding Scripture or just want to go deeper with Scripture, you're going to love this module! No longer boring Bible study. These engaging lessons will not only guide you but also motivate you to apply the practical strategies presented. And as you do that, you will be building a solid foundation in the understanding and personal application of Scriptures in your spiritual life. 
"So I will restore to you the years that the swarming locust has eaten, the crawling locust, the consuming locust, and the chewing locust, My great army which I sent among you"– Joel 2:25
God loves to work for us, but He really enjoys working with us! And so these lessons are prepared in such a way as to help you learn how to more fully partner with God in your restoration process and in fulfilling His call on your life.
"As each one has received a special gift, employ it in serving one another as good stewards of the manifold grace of God."    1 Peter 4:10 
No more wondering if God can use you! In this module you will receive tools that will challenge, as well as help you identify and know how to effectively and confidently function in your calling – doing what you were destined to do – serving people as you serve your Lord.
Enroll Now With 3 Payment Options
Make a one-time payment – $997
Make two monthly payments of $550 
Make three monthly payments of $400
This is perfect for you if...
You are motivated to change and do the work required
You need a proven plan that can be tailored to your life and are willing to apply the framework, participate, and engage
You see the tremendous value in your transformation and are willing to invest
This is not for you if...
You are not motivated to change and would rather just talk about your problems
You are just looking for another course and are not willing to apply the framework
You are not willing to invest in your transformation
Instead of having talking about myself, I thought you might want to hear what other women, like you, who have participated and engaged in my teachings have to say.
Again I continue to be amazed as to how much you are able to unpack in the scriptures and the depth of insight you help us to uncover. For the quality of content, engagement and practicality I have rated it a 10.
The Lord is using this series to bring healing in my life. Thank you Linda for teaching on this.
I'm overwhelmed with tears and gratitude by His (God's) Faithfulness and Love. You are a very gentle but powerful Word teacher.
Click the button below to sign up using your best email address and register for the courses.
Once your payment has been processed, you will receive an email with your login details.
You will then have immediate access to the program.
"I have never heard teachings anything similar, so this quality is top shelf. It was grounded as it was practical, it was the deep secrets of God made known to those who pursue the knowledge and heart of God's word and it was relatable
Very engaging considering this is virtually based learning.
You can apply in real time, in simple step by step. So tools and strategies discussed were hugely useful."
You Are a Woman of Worth!
are you ready to live your God-Ordained Destiny?
Copyright © 2022-2023 Linda P Jones